Our Amazing
Host Families
A Language Centre That
Stands Out From
The Rest!…
All our host families are carefully chosen and all of them have been visited by our accommodation team.
Each family receives detailed instructions regarding the care of students and we maintain regular contact with them throughout the students' stay. Many families are within walking distance of the school and none is more than a short bus journey away.
In general, families accommodate only one student of any mother tongue unless by previous arrangement. Students are accommodated in single or double rooms .
Families receive 24-hour contact numbers so they can contact the school in case of emergency. Students receive a Laois  Language Centre student identity card with their host family contact details and our 24-hour contact numbers on it.
Decades Of Experience.
Years of experience has given us the knowledge and skill to help our host families have a great experience hosting our students
A standard of Excellence…
"If some thing is worth doing, its worth doing right", this is the motto we live by and we give everything we do 110% always with no exceptions.
Amazing Support…
Our host families and our students are all like family to us, that's why we are always here for them, ready to help with anything they might need, 24/7
What we aim to achieve
For Our Host Family…
All student will have COVID VACCINE CERTIFICATE
A huge choice of programmes depending on your own interests and availability
Student placements during the summer and/or during the academic year to suit your own availability and preferences
Careful matching of your family with a student of the same gender, age and hobbies as one of your own children
Two students of different nationalities can be placed with you at the same time if you have the space and the desire to do so
Top rate of payment with respect to market rates
Students who are fully covered by insurance and will carry their EHI (European Health Insurance) Card with them for any medical visits which occasionally may arise
A professional and friendly LLC team are happy to assist and help whenever you have a query
24/7 support through our office and our emergency hotline
* Orientation and briefing weeking will be held before the students arrival
What we need from
Our Host Family…
A warm welcome and a caring and friendly environment at home for the student
All family members to be welcoming to the student
For the student to be included at meal times and on family outings and activities. This is important as it really gives the student insight into Irish customs and surroundings
That there is always a parent present in the home during the students stay
Our student to be given their own bed
No other student of the same nationality is allowed to stay in the home at the same time as our student
That you comply fully with relevant laws regarding child welfare
That you do not welcome our students back directly in to your home. They are not insured, there are no airport transfers provided, there is no LLC support and importantly, we will not be able to place any further students with you
An Amazing Experience For
The Whole Family
Being a host family to one of our students can be a great opportunity and a wonderful learning experience the whole family…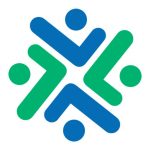 Looking to become a

Host

Family?



Send your information and we'll call you back...
All fields marked with a * are required.