About
Laois Language Centre
We have a reputation for
Quality!…
Based in Portlaoise County Laois, Laois Language Centre in collaboration with A-Level language school which is based in Bilbao, in the North of Spain, was set up with the aim of delivering high quality English language courses. Since 1996 the school has become well known for the excellent quality of its courses and for the personal service it provides
We create a
Home away from home…
Our aim is to provide a home away from home environment for teenagers to learn English. Our programmes offer the opportunity for European teenagers to live as part of an Irish family and totally immerse themselves in the English language whilst making new friends and experiencing Irish life and culture. This total immersion is a hugely effective way of learning the English language.
The Benefits of
Immersive learning…
Our programmes are small, friendly and fun. Every host family is interviewed and vetted by Laois Language Centre and we maintain close contact with the children during their stay in County Laois. The aim of the programmes is that the students benefit from the experience developing both their language skills and personal growth.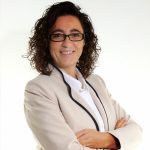 Director A /Level ...

Nuria

Ojembarrena



Head of academic and summer programs
Completed her English Studies Degree in 1992 in Deusto University, Bilbao Nuria worked  as an English teacher and as a group leader in charge of many summer exchange programmes between Spain and Ireland.
Nuria set up her own  English School , A-LEVEL Language School in 1996 and Since then she has helped students develop their language skills and has organised many student exchange programmes .
Apart from accompanying students to Ireland Nuria has also welcomed Irish and North American students to Spain in different exchange programmes and academic courses.
Currently, feeling Ireland as her second home, Nuria proudly admits that she has joined her passion for working with junior students and her love and respect for the Irish culture together.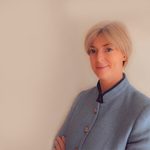 Senior English Teacher...

Fiona

Doyle



Senior English Teacher Co-ordinator
Fiona Doyle is a qualified and highly experienced secondary school teacher. Having obtained her honours Higher Diploma in Education in 1997, from University College Dublin, Fiona brings over two decades of top quality teaching experience to her role as educator. 
Fiona's approach to teaching is to help each student succeed and reach his or her full potential and she is excited to bring an inspiring and hands-on learning experience to the students. Using her diverse communication and instructional skills, this enthusiastic and energetic approach empowers the students to effectively comprehend and retain presented material. The objective is instil confidence and self-esteem, capture the student's imagination and foster motivation in each learner.
Fiona is also a qualified lawyer, speaks fluent French and has taught English as a foreign language to foreign students in the South East of Ireland for many years.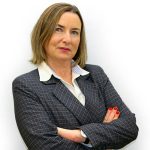 Director Of LLC ...

Bridget

Walsh



Liaison Manager
Bridget has worked over 25 years in the educational field especially in the linguistics side of things. She collaborates with Spanish languages schools and connects well with their values and the educational travel industry. Bridget has a BE (Hons) degree in civil engineering with a Master in International commerce by the Chamber of Commerce in Bilbao, Spain.
Because of her job,  she have travelled extensively, working across all the continents which has allowed her to build up a valuable network which helps to enrich the LLC business.
Bridget also collaborates with the Basque Country University lecturing final year University students in English and Marketing which brings her into close contact with students and highlights at first hand their needs in the English language. She also lectured Marketing and English to the third level students in the Chamber of Commerce in Bilbao and the University of Wales in Bilbao.
Bridget never gets tired of working with enthusiastic young students and always strives to ensure that they obtain a rewarding and enriching experiences from the courses provided.
Bridget  Likes: travel, skiing, golf, running and mountain bike
Something no-one knows about her: She loves playing classical music on the piano.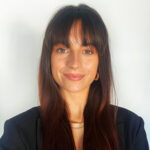 My name is Erika Quinn and I'm a young and enthusiastic teacher. I'm in my fifth year of teaching in Scoil Bhride NS in Portlaosie. I completed my Bachelor of Eduction in Dublin City University, specialising in Biology in Sciences as well as Dysleixa. I always strive to make learning as fun as possible for my students while delivering the curriculum.
I have a love for travel, food and cooking with one of my favourite places I've been of late being Singapore!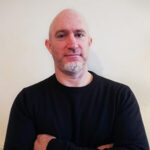 Alan Reilly is a highly qualified EFL teacher with a practical, student-centred approach and a desire to bring a motivational learning environment to the classroom.
Alan earned his B.A in English at the National University of Ireland, in Galway in 2003 and a Post-Graduate Certificate in Technical Writing from the University of Limerick, Ireland in 2014. In 2020, he obtained an MA in TEFL/Applied linguistics from the University of Portsmouth, UK. He is a CELTA certified teacher and has a genuine interest in education.
Alan has taught English to foreign students in Ireland as well as in Asia and the Middle East.
He is experienced in teaching English to students of all ranges. He has taught General English, Academic English, and English for Specific Purposes.
For many years, Alan worked as a Senior Instructor with Spanish teenage students at a summer camp in CES (Centre for English Studies) Dublin, Ireland.
Alan can speak Irish, loves rugby, and enjoys Irish traditional music. He might even teach you how to play a traditional drum, the bodhran!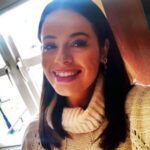 Hannah Lonergan is a qualified English, Geography and Special Education secondary school teacher. She is recently qualified, having obtained her Bachelor of Honour Arts Degree in Maynooth University in 2019, she went on to pursue a Masters in Education in Maynooth University and graduated in September 2021. Hannah also completed a course from the ICEP in relation to Autism and Special Educational Needs, recognised by the Department of Education.

Hannah is a dedicated and reflective teacher who has a wide range of interests in relation to the area of wellbeing, positive psychology and restorative practices. She loves bringing these aspects into the classroom setting through creative and active learning methodologies. Her Thesis for her Masters focused on how pedagogies are integral to student's wellbeing and the student-teacher relationship and says that her research gives her confidence in having a good indication on what students in a modern classroom setting respond well to. Hannah likes to create a lot of her own resources, allowing her to personalise and suit them to the student's needs, which creates opportunities for a more active role

Hannah has a keen interest in fitness and is currently studying a Personal Trainer Course, she also loves to act, sing and dance and has been an advocate of creative expression since she was young. Hannah works in a diverse multicultural school and works with children of many nationalities.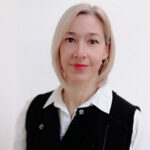 Oksana Prozorova is an English language teacher with 14 years of teaching experience.
She holds a Master's in Education from Moscow State Pedagogical University where she majored in technological vocational disciplines. She obtained her CELTA (Certificate in teaching English to speakers of other languages) in 2008 and has been teaching English since.
Oksana taught at the Sultan Qaboos University in Oman, where she helped teenage students complete their preparatory programme and develop effective communication skills in English. She has taught General English with a focus on listening and speaking as well as Academic English and English for Specific Purposes such as Science, Engineering, Agriculture and Marine Sciences.
A trained and qualified teacher and educator, Oksana applies her knowledge of pedagogy and adolescent learner psychology to the benefit of each and every student. She believes that rapport and a positive, stress-free learning environment are vital for successful language learning. She strives to make her lessons engaging and loves doing projects with her students.
She is also an artist and enjoys getting creative with her students in art sessions.